A 'Suicide Mission' of My Own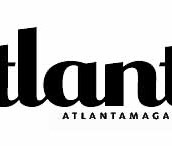 As journalists it's great when we "find" stories, but it's an even more organic experience when the stories "find" us. Such was the case in 2007 when I accepted a prestigious Rosalynn Carter Mental Health Journalism Fellowship. I knew I'd write about mental health issues impacting the African American community, but I had no idea that I'd uncover a disturbing and tragic trend that was claiming the lives of so many young people, especially black boys and teens.
My research revealed that:
More Georgians take their own lives each year than are victims of murder.
Suicide was the third leading cause of death among 15 to 34-year-olds in Georgia.
Nationally suicide was the third most common cause of death among 10 to 24-year-olds.
Suicide was the third leading cause of death among African-American males ages 15 to 24 in this country, behind only homicide and accidental injury; and the fourth leading cause of death for black males ages 10-14.
Conversely, the suicide rate for black females was among the lowest of any demographic.
I knew I'd found my focus, but finding the right sources would be key. A professor colleague of mine had cancelled a speaking engagement I'd coordinated in order to attend the funeral for one of his students who'd recently died from suicide. I asked if he would mind connecting me with the young man's mother. Thankfully he did.
I was so touched when Gina Marie Smallwood agreed to let me interview her barely three months after losing her only child, a dynamic, precocious and promising young African American man named Kelvin. Her grieving process was fresh – so much so that she abruptly canceled our first meeting – but after a brief phone conversation she intimated that she'd connected with the passion and compassion in my voice and agreed to share her story.
From there more emotional stories poured in from others who'd also tragically lost loved ones. To this day I am so honored that they entrusted me to share their emotional experiences. I am proud to say that the resulting "Suicide Mission" feature story published in Atlanta Magazine was honored by the Mental Health America organization for its role in educating others in hopes of eliminating the stigma surrounding suicide and mental health issues. My passion for mental health coverage continues to this day.